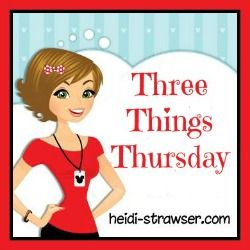 So, school is coming towards us much faster than I would like...friends are grabbing out their planners and curriculum, placing orders, creating daily lessons and so much more. I feel like I am in a fog...it might be called denial! I have been thinking about school this year and praying a little. I feel like the Lord is leading us a particular direction and I am excited about that, but still needed to sit down and develop our action/battle plan. I thought I would share three of the Scriptures that are on my heart as I am praying about what our year is going to look like and casting vision for each of us. I have shared this with my husband, but we have not yet had an opportunity to talk about it.
1. Nehemiah 4:6, 19-20 (emphasis is the focus of my prayer)
So we built the wall and the whole wall was joined together to half its height,
for the people had a mind to work
.
I said to the nobles, the officials and the rest of the people, "
The work is great and extensive
, and we are
separated on the wall far from one another
. At whatever place you hear the sound of the trumpet,
rally to us there. Our God will fight for us.
"
(now, I KNOW that this is completely out of context, but the words help me form my vision for what I believe the Lord is calling us to... Schooling children is a great and extensive work. My children are separated by several years, at some places we need to come together and work and I am asking the Lord to help us complete it and give all of us a mind to work.)
2. Proverbs 1:1-7
The proverbs of Solomon the son of David, king of Israel:
To know wisdom and instruction,
To discern the sayings of understanding
To receive instruction in wise behavior,
Righteousness, justice and equity;
To give prudence to the naive,
To the youth knowledge and discretion,
A wise man will hear and increase in learning,
And a man of understanding will acquire wise counsel,
To understand a proverb and a figure,
The words of the wise and their riddles.
The fear of the Lord is the beginning of knowledge
;
Fools despise wisdom and instruction.
3. Deuteronomy 6:4-9
"Hear, O Israel! The Lord is our God, the Lord is one! You shall love the Lord your God with all your heart and with all your soul and with all your might. These words, which I am commanding you today, shall be on your heart. You shall teach them diligently to your sons and shall talk of them when you sit in your house and when you walk by the way and when you lie down and when you rise up. You shall bind them as a sign on your hand and they shall be as frontals on your forehead. You shall write them on the doorposts of your house and on your gates.
I love that the planner I am using this year is helping me step through this process...beginning with asking for wisdom from the Lord and then prayerfully proceeding from there. If you are in the market for a new planner, can I recommend
Debra Bell's Ultimate Homeschool Planner
. I really LOVE this planner and the focus on the Lord and documenting His faithfulness to us as we walk along the way.
And THAT is my Three Things post for this week! Do you have three things you want to share?
#linkup
, #3ThingsThursday